Working together in environmental stewardship
Cultivating Outreach & Engagement in King County
The Master Gardener Foundation of King County has been working in partnership with the WSU Extension Master Gardener program since 1984. Our Master Gardeners members are community leaders, planners, stewards, fundraisers, philanthropists, horticultural experts, educators, and technology professionals. They share their passion for gardening and environmental education. The time they spend learning and teaching research-based information with their communities is free, but the clinics and resources freely shared, the gardens they tend, and their community events, educational classes and workshops are not free. To keep pace with climate change and the changing needs of King County's communities, Master Gardeners need your help. Please donate to the Foundation so it can continue to fully support the Master Gardener program and its volunteers working in King County.
Our Vision for a Sustainable Future
The Master Gardener Foundation of King County envisions a thriving and inclusive program of university-trained volunteers working together to promote best practices in sustainable gardening and environmental stewardship in Washington State. By supporting the WSU Extension Master Gardener program with financial contributions, the Foundation is working to secure the future of this program and increase its environmental and social impact in King County, empowering our communities to make sustainable decisions for our planet and for their health. It is a vision worth supporting.
The Foundation works in partnership with the WSU Extension Master Gardener program to secure funds that advance our shared mission of environmental education and community engagement in King County. Our fundraising supports Master Gardeners' public outreach on sustainable horticulture, permaculture, and integrated pest management. The Foundation collaborates with horticultural experts and university scientists to create relevant education programming, resources, and community events that inform, engage, and inspire the public.
Our Core Values
Our Master Gardeners value education, and they are able to stay current about horticultural and environmental stewardship topics through their personal research and discovery. Master Gardeners benefit from an atmosphere of diversity and inclusivity where differences inspire creative thinking and innovative solutions that lead us to be ethical and responsible agents of our natural and human resources. We collaborate, we empower, and we use knowledge to inspire the changes needed to meet the unique educational needs of our communities.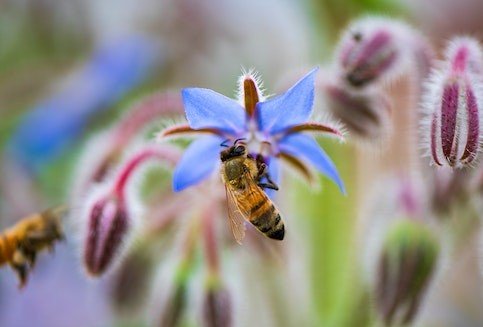 How You Can Help
The Master Gardener Foundation of King County's primary purpose is to fundraise to support the King County Master Gardener Program and to advocate for support from King County and philanthropic donors. Your donations of time and/or money support the operation of our clinics and the maintenance for demonstration and outreach gardens and fully supporting the WSU Extension Master Gardener program in King County. All donations help the Master Gardeners extend their outreach to home gardeners and lower the barrier to horticultural education at the same time.